A Guide to Maximizing Functionality in Your Kitchen With The Galley Lifestyle Layout
If you're looking to design or renovate your kitchen, you may want to consider the Galley Lifestyle Layout. This layout is all about maximizing functionality and flow in your kitchen, creating an efficient and enjoyable space. Here's a guide to the key design elements of the Galley Lifestyle Layout that can help you achieve your perfect kitchen.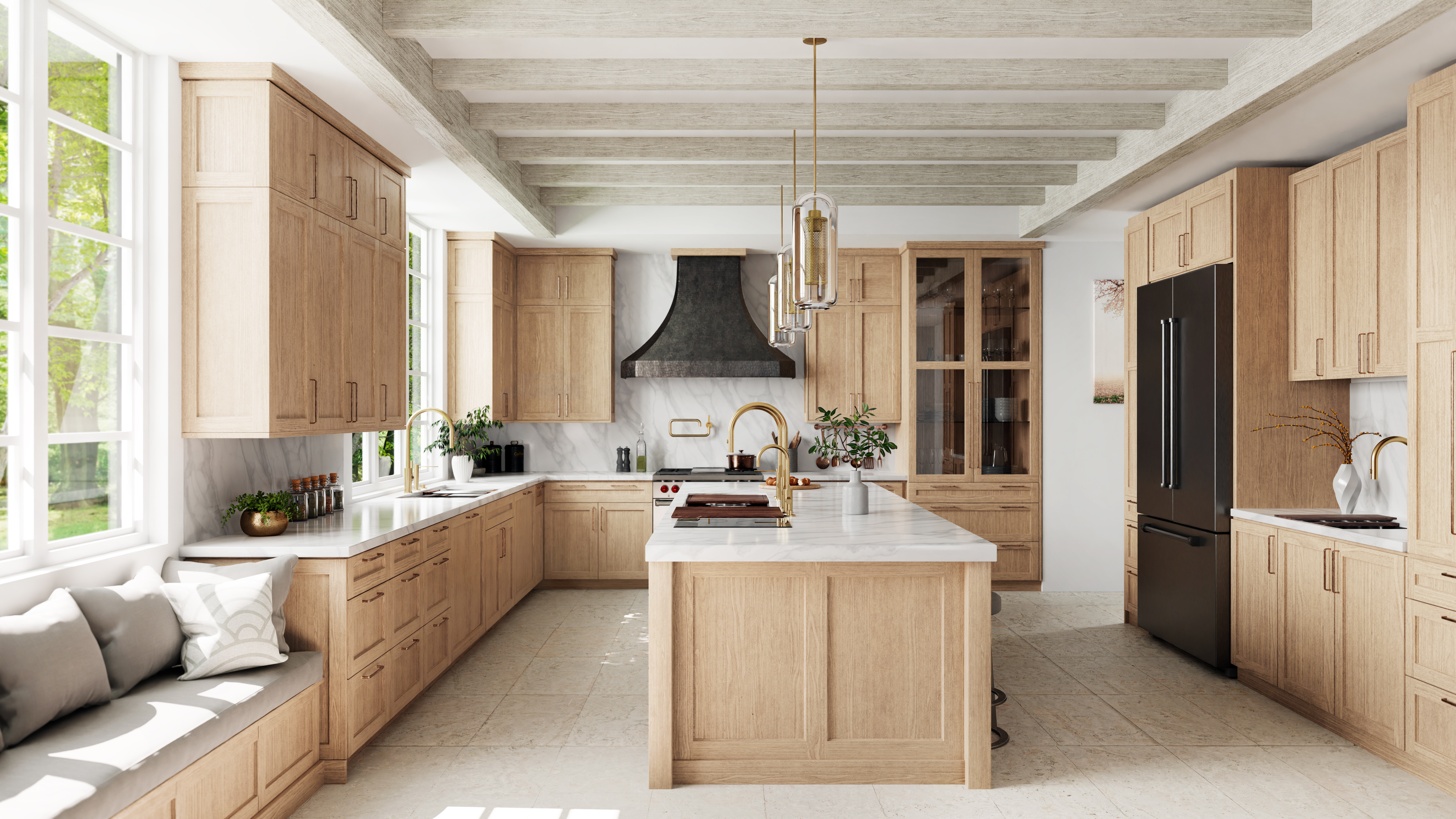 1. Largest Workstation on Kitchen Island
The heart of the Galley Lifestyle Layout is the kitchen island, which should feature a large Workstation that can handle all of your meal prep, cooking, serving, and entertaining needs. For larger kitchen islands (8ft+), consider going ALAP (as large as possible) with your primary Galley Workstation. This will give you plenty of space to work with and make your kitchen island the centerpiece of your kitchen.
If you have additional space on either or both sides of your primary workstation, try adding a cooktop next to it on the kitchen island. This will allow you to cook and prep all in one convenient location. Beneath your cooktops, make sure to include one or two pull-out trash cans on either or both sides. This will make it easy to dispose of scraps and keep your workstation clean.
2. WashStation™ Behind Workstation/Island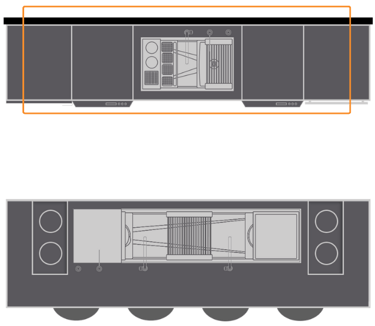 Behind your primary workstation, we recommend adding a WashStation™ to contain all of the pileups that tend to happen during home cooking. This will leave your primary workstation clean and able to assume all other duties. The Galley WashStation comes with unique Wash Tools that help ease the cleaning process.
3. Dishwasher on One or Both Sides
To make cleaning up even more efficient, we recommend placing the dishwasher(s) on one or both sides of your WashStation. This will make it easy to rinse and load dishes without having to take them across the kitchen. By keeping your dishwasher close to your workstation, you'll be able to minimize the amount of time and effort required to clean up after cooking.
4. BarStation® Adjacent to Workstation on Either Side in Its Own Bar Area
If you have space for it, adding a BarStation® to your layout can provide many benefits. Separating your beverage center from food can help prevent traffic jams near the kitchen island. We recommend placing a BarStation adjacent to the workstation, with a beverage cooler and ice machine in the same area. This will allow you to prepare drinks and entertain guests without getting in the way of cooking and meal prep.
---
Tying all of these design elements together creates the perfect flow of traffic throughout your home kitchen. By using the Galley Lifestyle Layout, you can create a kitchen that is both functional and beautiful, allowing you to enjoy cooking and entertaining with ease.
If you're interested in achieving this layout within your new build or kitchen renovation, be sure to find a showroom near you to get started.